Woof Together Academy
for Hotel Managers
What's included?
7 chapters

45 videos

178 minutes

16 documents

2 workshops

6 exams

1 certificate
Pet parents as travellers
Discover industry insights regarding pet parents as a travel segment, their needs and habits.
Pet policy
Explore the full content of a pet policy and the management decisions you need to make regarding pet fees, pet rooms and more.
Pet amenities
Understand the significance of pet equipment and how it leads to an exquisite hospitality experience for all of your guests.
Housekeeping
Debunk all bias behind cleaning a room after pet guests and get trained on protocols and products that will leave a sparkling clean experience.
Front desk operations
Take a glimpse of a truly welcoming pet friendly experience, introduce new procedures and consolidate a high-standard stay.
Crisis management
Look into the most common types of pet-related emergencies and scrutinize each respective type of response.
Implementation for the PetStay Certification
Optionally unfold the PetStay criteria required to implement for the acquisition of the certification.
Course Lessons
The curriculum in detail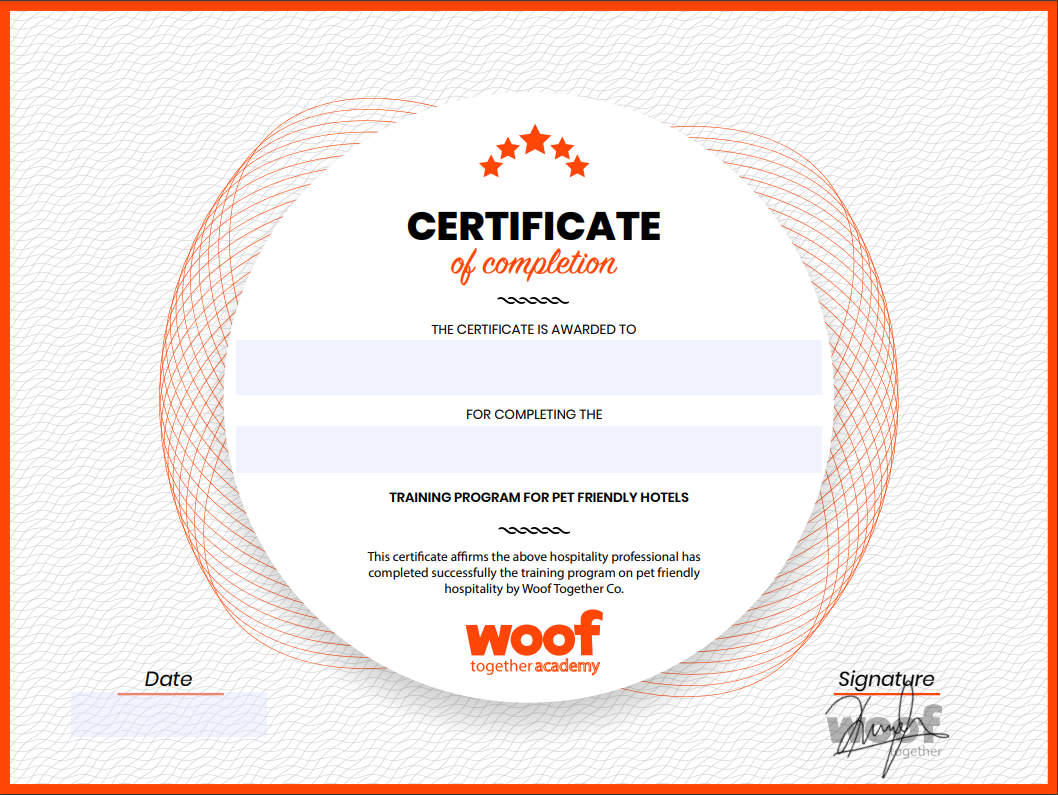 Add it to your resume

Upon completion

of the program,

you will receive the relevant certificate of completion

,

enriching your resume.

Provide it to the PetStay auditors

In order for a hotel to receive the PetStay Certification, each member of the management team, the front desk and the housekeeping must have completed a respective training provided by external contractors.